Grace Baptist Church | Panama City Florida
Grace has had the joy of being in existence for over 60 years in Panama City.  God's grace has certainly been evident throughout those days.  Our church has an emphasis on Bible-centered preaching and has been blessed with conservative/traditional music, but it is also known for its friendliness and love of missions. 
Our visitors find an inviting atmosphere that is punctuated by hearty handshakes and receptive smiles.  It becomes quickly evident that the membership genuinely loves and cares for one another.  Grace also considers missions to be an important part of God's plan.  Our missionaries are viewed as "God's choice servants."  We invite you to come worship with us when visiting the area or moving to Panama City.  You'll find that we're easy to locate and easy to come to know and love.
Check out our FaceBook Page here.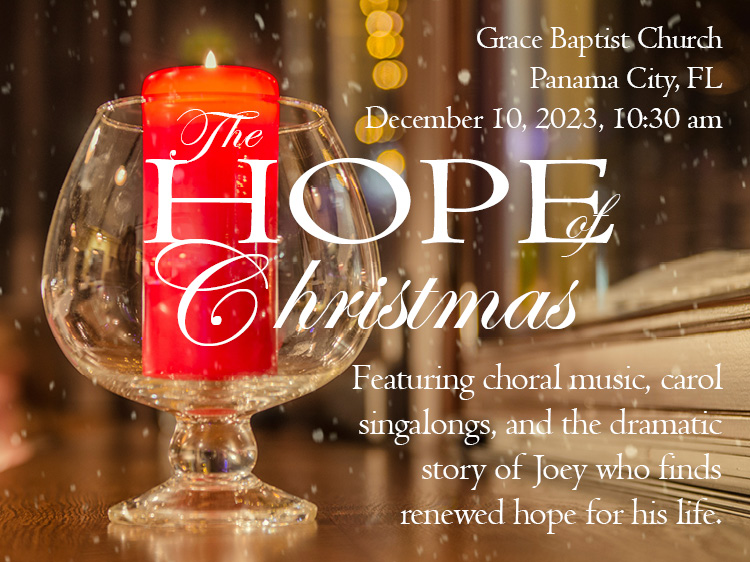 Service Times
Sundays
Connections – 9:30 am
Morning Worship – 10:30 am
Evening Service – 6:00 pm
Wednesdays
Patch the Pirate and Teen NexGen – 6:30 pm
Adult Bible Study and Prayer Meeting – 7:00 pm
But grow in grace, and in the knowledge of our Lord and Saviour Jesus Christ. To him be glory both now and for ever. Amen.